Elaine's Tea Shoppe, founded in 2000 by Elaine Terman.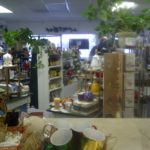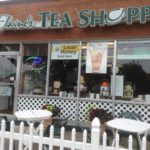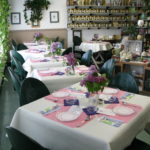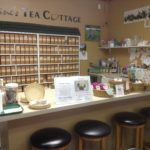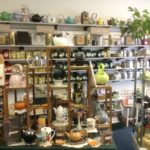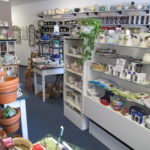 Our brick and mortar business operated for 16 years, closing in 2016.  However, we continue to bring our carefully selected teas and tea sundries to our customers both local and across the country.  Our focus is simple elegance, and our aim is to provide you with the highest quality tea for your enjoyment and better health.


We carry only Wild Orchid Teas, our exclusive brand of fine loose leaf teas with a hand selected collection of over 130 teas to enjoy.  Our tea selection includes:
Black Teas
Green Teas
Oolongs
White teas
Pu-erh and Compressed Teas
CO2 Decaffeinated Teas
Herbal Tisanes
Unique Proprietary Blends
Our tea sundries include:
Tea Accessories
White Tea Facial Care
Books
Tea Themed Tea-Shirts
Eclectic Tea Related Items
TheTeaLady, Elaine Terman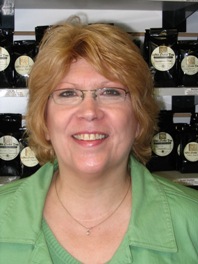 Elaine Terman is the owner of Elaine's Wild Orchid Teas on-line and operated Elaine's Tea Shoppe in Toledo, OH, for 16 years.  She holds Bachelor of Science degrees in both Education and Medical Technology from Bowling Green State University.   Her 20 year career in laboratory science includes 10 years as a Med Tech at St. Vincent's Medical Center Microbiology Lab, and the remainder as a Lab Manager with several independent laboratories including International Clinical Labs and Smith Kline Beecham.  She was able to call upon her teaching degree for several years as the Employability Skills Coordinator for Read For Literacy.
Elaine's entrepreneurial dream sprang from her passion for tea, herbs, and all things natural, and a strong desire to help people find respite from an ever more demanding and stressful world.  As she learned more about tea (which she considers THE most important herb), its rich history and incredible health benefits, it quickly became the primary focus of her shop.  This self taught entrepreneur survived a tough economic downturn at start-up, and her business has evolved into a successful enterprise.  Elaine is known as "The TeaLady" because of her extensive knowledge of teas which she eagerly shares by teaching classes and speaking on tea whenever possible.  She earned Tea Master Certification from the American Tea Master's Association in 2009.
Elaine published her first book early in 2007 titled, "Tea Taster's Journal, A Primer for Those New to the Journey into Tea."  This was the first and only tea taster's journal in print.   Elaine and her Tea Shoppe were featured in Midwest Living Magazine, February 2006 in an article on Tea Rooms in the Midwest.  Several of her recipes including "How to Prepare a Proper Pot of Tea" plus her newest tea blend, "Winterberry Cream" were also featured.  She was again featured in an article on tea in Ladies Home Journal, August 2007.

Looking for a public speaker for your group event? Elaine Terman is a Certified Tea Master and lectures regularly on tea–especially the incredible health benefits of tea (the most important herb!) and the other herbs, as well as conducting fun and informative tea tastings for groups of up to 40 people.  Contact us for more info.  419-885-1515